The group is constantly innovating, improving and developing its ranges of wine cellars thanks to all its internal teams with ever more originality. Discover our latest innovations, essential to our future success!
ECELLAR, a patented innovation & Made in France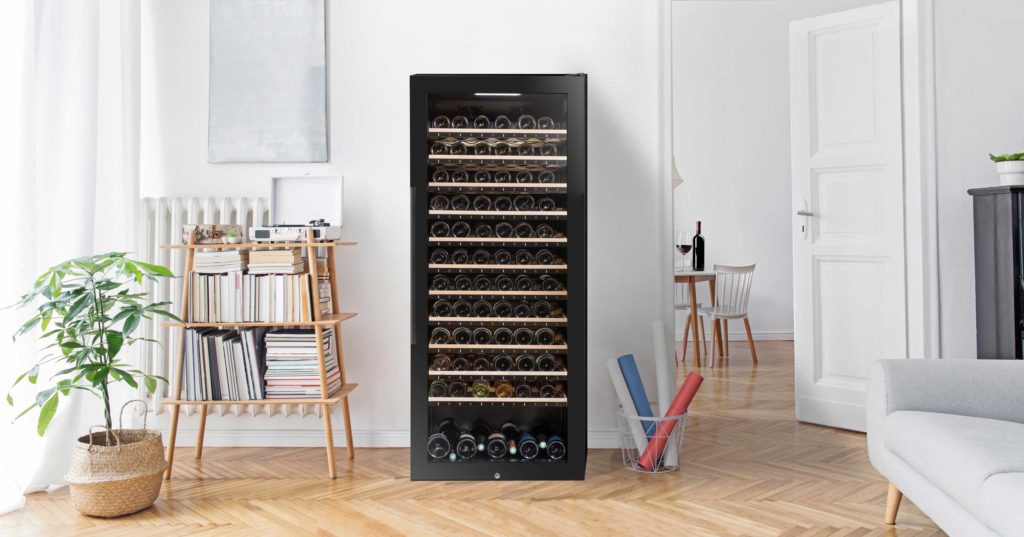 Passionate, our teams have been working for more than 3 years on this unique innovation. Developed to help you managing your bottles on a daily basis, the ECELLAR185 provides a complete solution to the problems associated with wine ageing.
If drinking a glass is a pleasure, storing it should be just as much!
A wine preservation system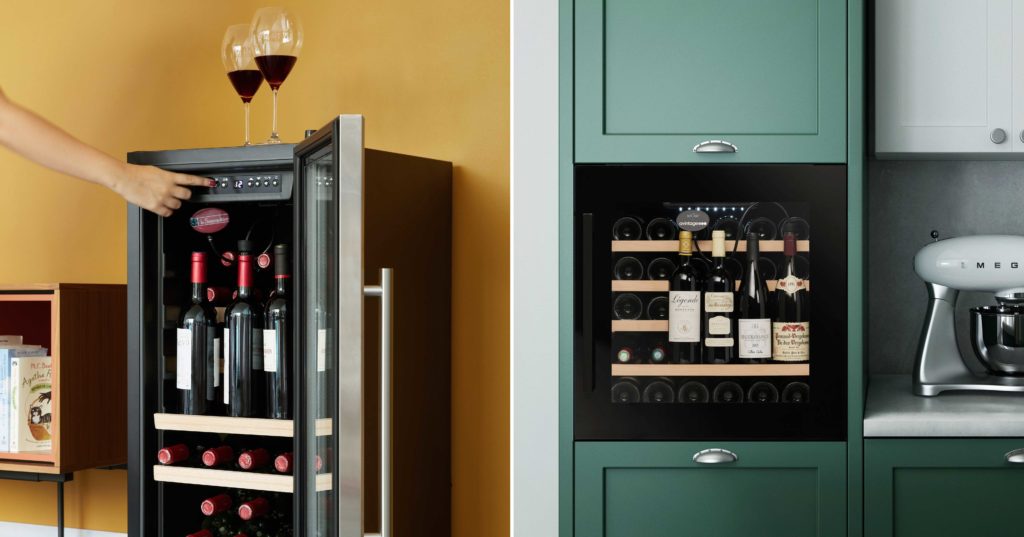 Two wine cellars are equipped with this system: LS38A and AVI63CSZA. They are the result of a great innovation and reflect the clever marriage between the technological performance of a temperature control cellar and a reliable system for preserving wine when a bottle is opened.
They are equipped with a PRESERVIN or AUTOVAC, i.e. an air vacuum pump pre-integrated in the cellar tank.
RESERVE, an ultra-quiet range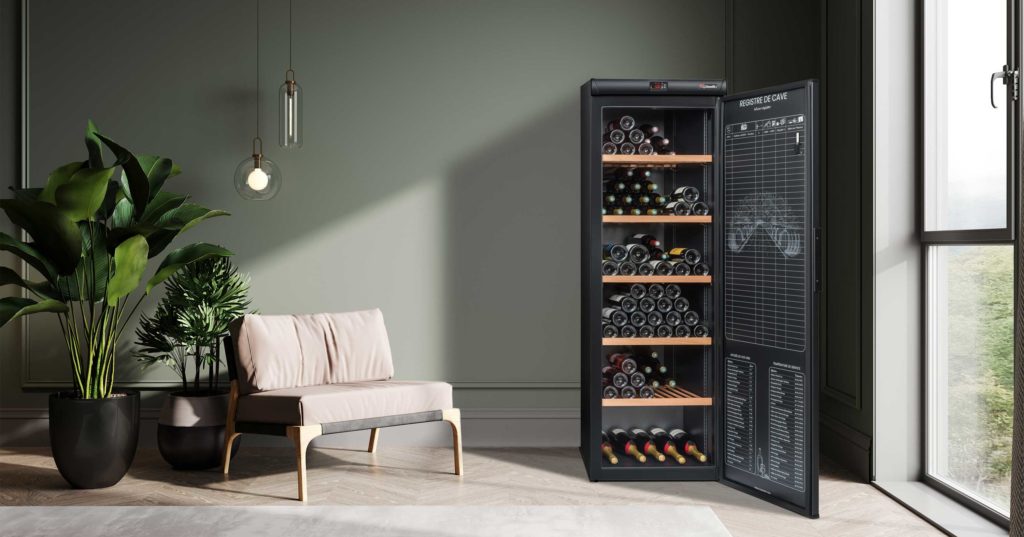 A brand new ultra-quiet ageing range for Climadiff. Increasingly concerned about the environment, we want to market products that consume much less energy. This range consists of 4 products with only 35 decibels.
APOGÉE, a connected range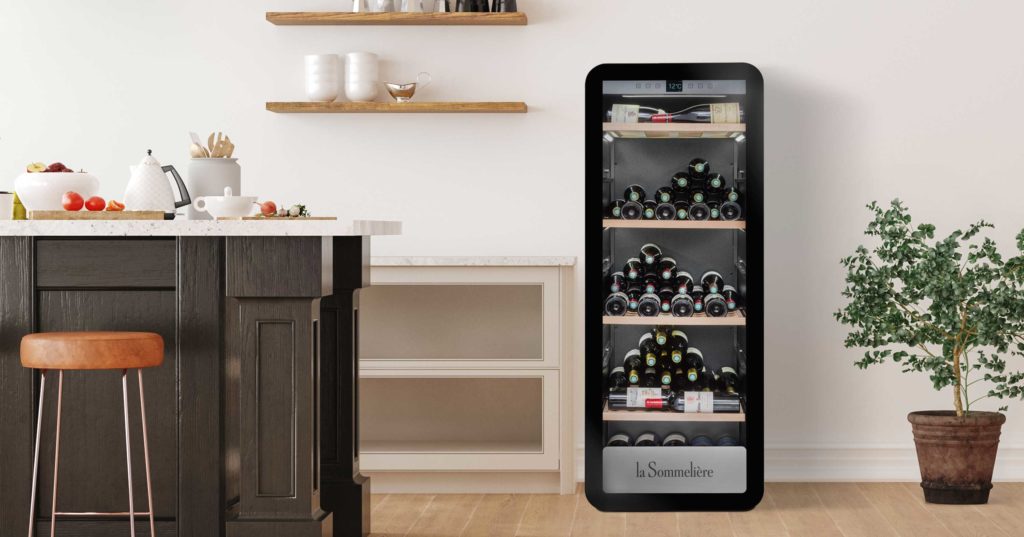 Take control of your wine cellar with this Apogée range! Cellars with a simple promise, technology at its best to accompany your wines until they are ready. Temperature, lighting, alarms; to easily adjust the parameters of your wine cellar remotely.
AVI76, a world
exclusivity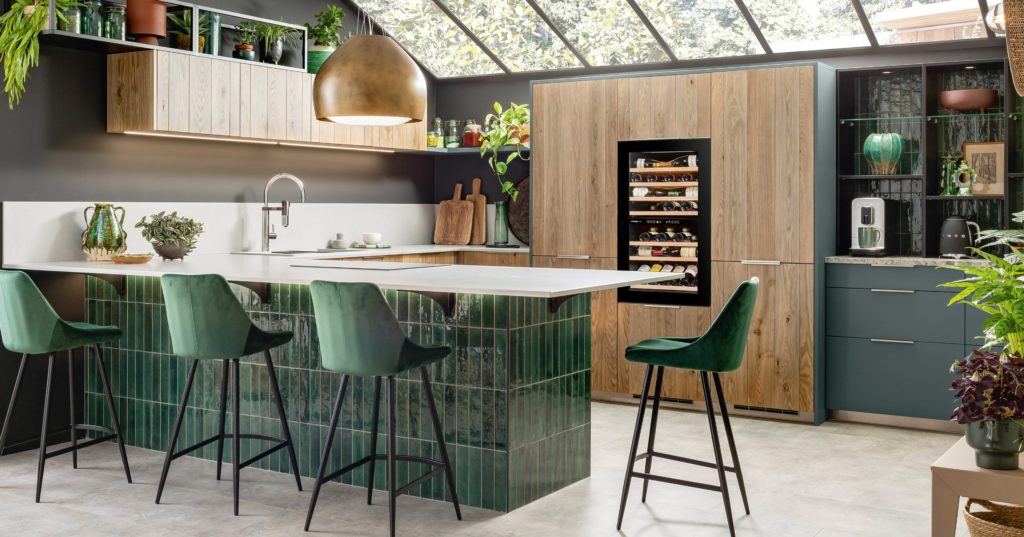 This year we are launching the world's first wine cellar to be aligned with a 45 cm microwave niche added to a 60 cm oven one for perfect symmetry in the kitchen. This double-compartment service cellar can hold up to 76 bottles.
DHA305PA, a unique product on the market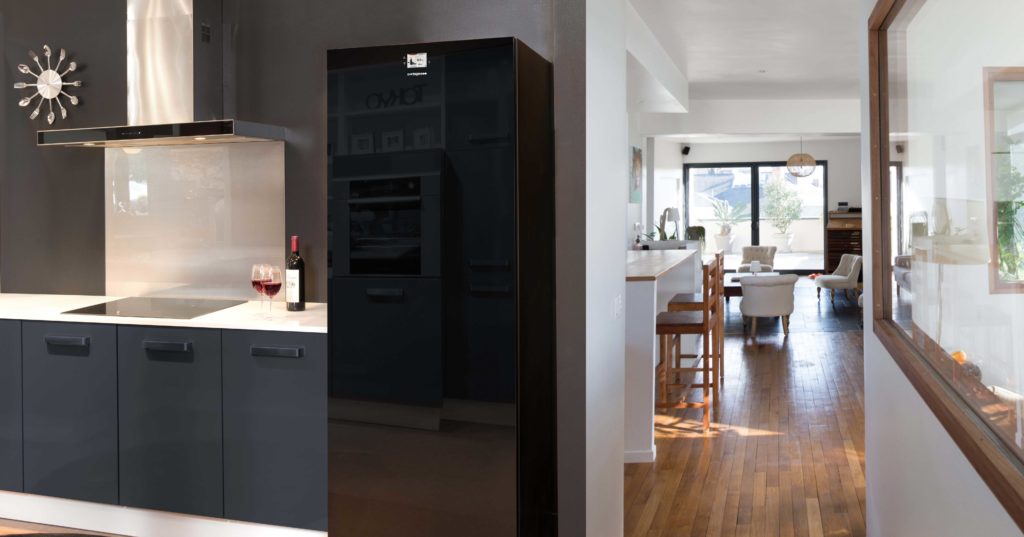 The DHA305PA is the first ageing wine cellar with active humidity management, i.e. you can adjust the humidity between 60 and 75% so that the control of the interior humidity is perfect.
With a solid door and a silk-screened "cellar register" counter door, managing your wine cellar becomes easier!
A 60 cm innovation for a
built-in oven niche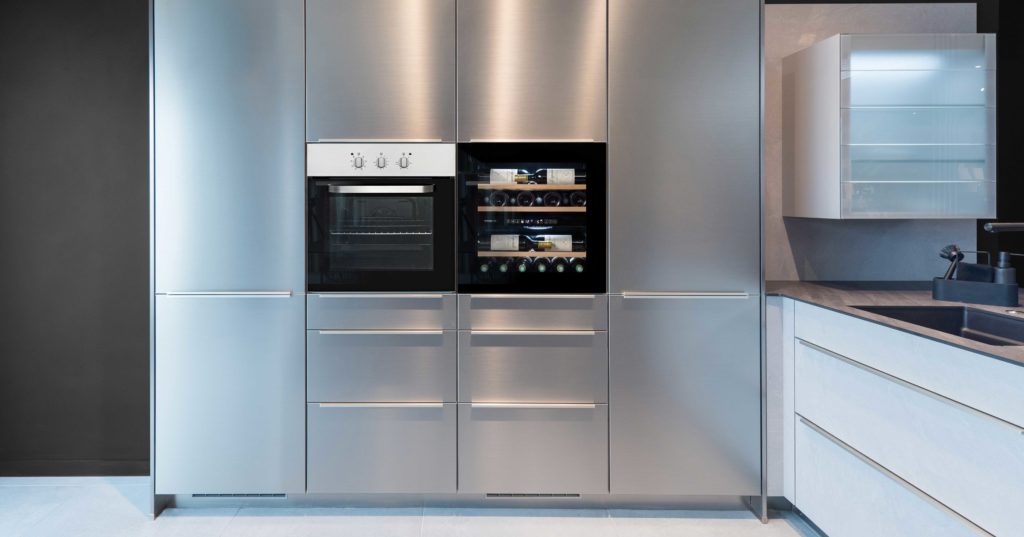 Avintage has also launched the first wine cellar that can be installed in a column equipped with a niche for a classic built-in oven! Thanks to its width of 60 cm and its height of 60 cm, it adapts perfectly to the constraints of your kitchen.
Storage optimization for your
kitchen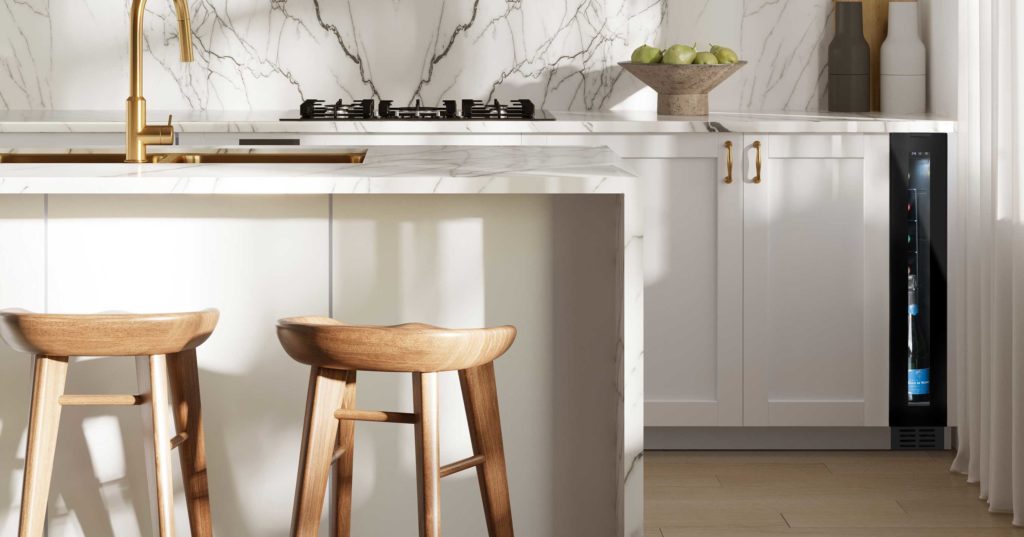 And why not add a wine cellar instead of a spice drawer in your kitchen ? Climadiff & Avintage have developed a 15 cm wide built-in wine cellar! This is the smallest model in this range. The little extra: it can store an 8th champagne bottle upright.
A focus on
bottles' presentation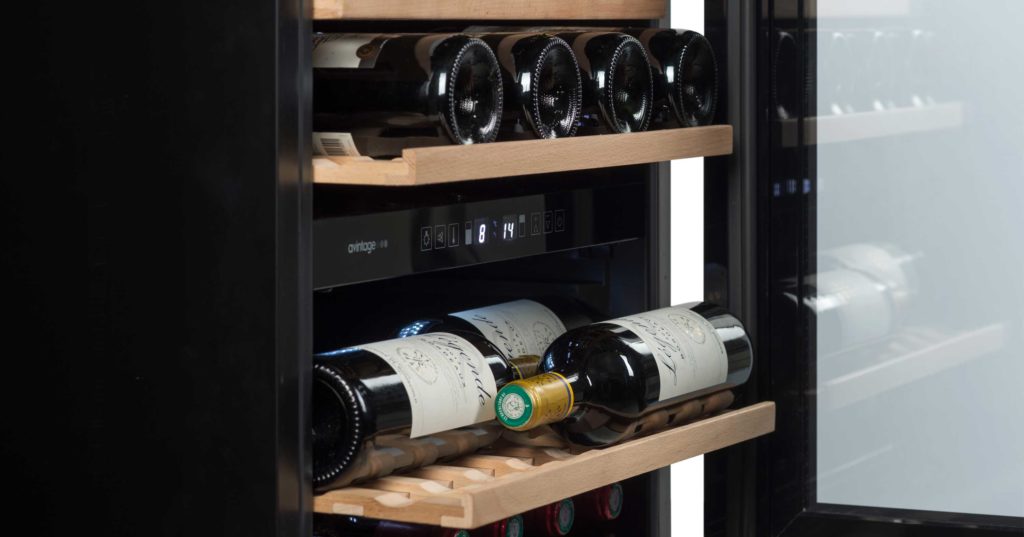 Some models are equipped with multi-position shelves, ideal for customising your wine cellar. These shelves allow a unique storage of your wine bottles. Create the wine cellar that suits you!
We also have products with display racks or vertical storage, ideal for displaying your most beautiful labels or storing opened bottles in the best temperature conditions.
Hidden undercounter
handle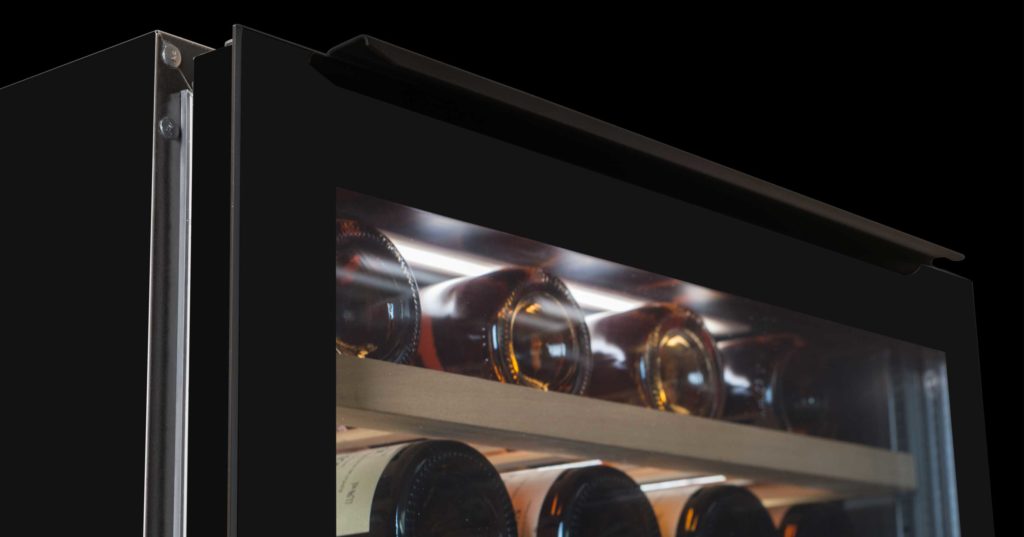 The AVINTAGE undercounter range is now equipped with an undercounter top handle. Hidden, it matches with any type of kitchen.
Easy to handle, opening your wine cellar becomes child's play!